Featured RVs
LITE WEIGHT, BUNKS, ALL SEASON

MSRP:

$38,321

Save:

$12,322

Sale Price:

$25,999

REAR BATH, HEATED TANKS

MSRP:

$46,002

Save:

$16,217

Sale Price:

$29,785

BEAST MODE SUSPENSION, SOLAR, INVERTER

MSRP:

$40,821

Save:

$10,906

Sale Price:

$29,915

REAR BATH, HEATED TANKS

MSRP:

$46,002

Save:

$16,007

Sale Price:

$29,995

BUNK ROOM, ALL SEASON, SOLAR

MSRP:

$47,679

Save:

$12,184

Sale Price:

$35,495

BUNK ROOM, SOLAR, ALL WEATHER

MSRP:

$71,450

Save:

$23,562

Sale Price:

$47,888

BED ROOM SLIDE, 16CU FRIDGE

MSRP:

$73,256

Save:

$24,367

Sale Price:

$48,889

MURPHY BED, SOLAR, TRUMA AC

MSRP:

$83,036

Save:

$28,283

Sale Price:

$54,753

REAR KITCHEN, SOLAR, TRUMA AC

MSRP:

$91,209

Save:

$31,474

Sale Price:

$59,735

REAR LOUNGE, SOLAR, TRUMA AC

MSRP:

$91,011

Save:

$31,226

Sale Price:

$59,785

BATH & 1/2, BUNK ROOM, ALL SEASON, SOLAR

MSRP:

$47,976

Save:

$11,971

Sale Price:

$36,005

BUNK ROOM, SOLAR, ALL SEASON, ULTRA LITE

MSRP:

$63,191

Save:

$20,192

Sale Price:

$42,999

BLUE, LITE WEIGHT, WATER HEATER, AC

MSRP:

$26,477

Save:

$13,478

Sale Price:

$12,999

CURT ABS AXLE'S, SOLAR, REAR LOUNGE, ALL SEASON,

MSRP:

$80,077

Save:

$25,189

Sale Price:

$54,888

front living room, all season, 370 watts of solar

MSRP:

$103,111

Save:

$38,112

Sale Price:

$64,999

front living room, all season

MSRP:

$103,111

Save:

$34,657

Sale Price:

$68,454

TOY HAULER, TOP TENT, TRUMA COOLER

MSRP:

$39,371

Save:

$20,376

Sale Price:

$18,995

MSRP:

$47,465

Save:

$4,735

Sale Price:

$42,730

Blow out! loaded, solar, inverter

MSRP:

$177,290

Save:

$74,111

Sale Price:

$103,179

solar, inverter, all season, generator

MSRP:

$131,543

Save:

$41,544

Sale Price:

$89,999

7.3 V8, AUTO GEN START, FRONT WINDOW, GLASS SHOWER

MSRP:

$154,635

Save:

$67,847

Sale Price:

$86,788

7.3 V8, AUTO GEN START, FRONT WINDOW, GLASS SHOWER, BUNKS

MSRP:

$171,885

Save:

$81,886

Sale Price:

$89,999
Get Approved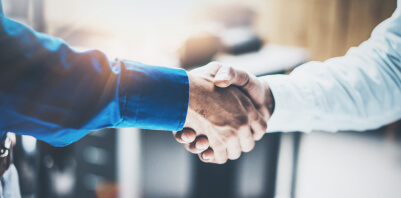 Value Your Trade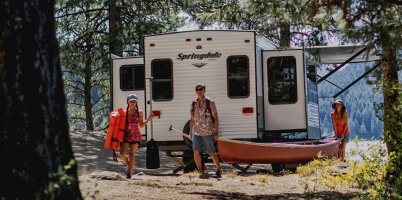 Service Center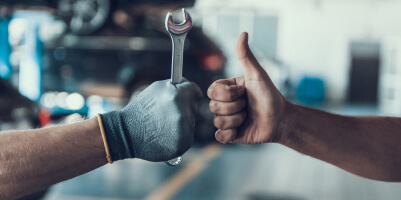 Five Star Reviews
Very Helpful and Friendly
I need RV parts. The staff in the parts department was very helpful and friendly. Thank you!
Don N.
Great Sales Staff
The team there is the best. Jason will go out of his way to help you and the sales staff are great too. Chris was a fair and honest salesman.
David M.
Enjoyable Experience
These people do everything they can to make sure you enjoy their business. Dan was superb in showing and explaining everything about a trailer we were considering. Will buy from them when the time comes.
Welcome to Sprad's RV in Reno, NV
Sprad's RV- Northern Nevada's leading specialist Fifth Wheels, Travel Trailers, Toy Haulers and Campers. For over 15 years Sprad's has been serving the Northern Nevada area.
At Sprad's we strive to provide a hassle free RV experience and our customers notice the difference! All of our units are unlocked and customers are encouraged to walk the lot freely. Units are clearly priced removing any mystery from the process.
Learn More